Such a pedalboard for guitarists and bassists is almost a living being. It grows, it shrinks, it changes constantly. So much the better that with the modular pedalboards from Morton Pedalboards there is finally an approach how to deal with it.
How often does it happen that you have finished your pedalboard and still managed to get the one great pedal that you always wanted? And of course you don't have any space left on the board. Buy a bigger one now? That will be on the money. And all the work of rewiring them all. Of course, a month later you realize that you don't really need Pedal X and Pedal Y after all. Living with a gap now? Looks uncool. The life of every pedalboard user.
Why can't you make a pedalboard so modular that you can just screw something on when you need it? Doesn't work? Wrong, it works. Because Morton Pedalboards is starting the pre-order phase for its new modular pedalboard system on September 8, 2020.
Tailor-made
With 15 different elements at the beginning you can put together the perfect pedalboard. Beside slanted elements that get higher towards the back, there are also flat elements and half elements. For example, you can use a flat element at the front and screw on a slanted element at the back as a riser. This should be beneficial for the operability of the second row of pedals.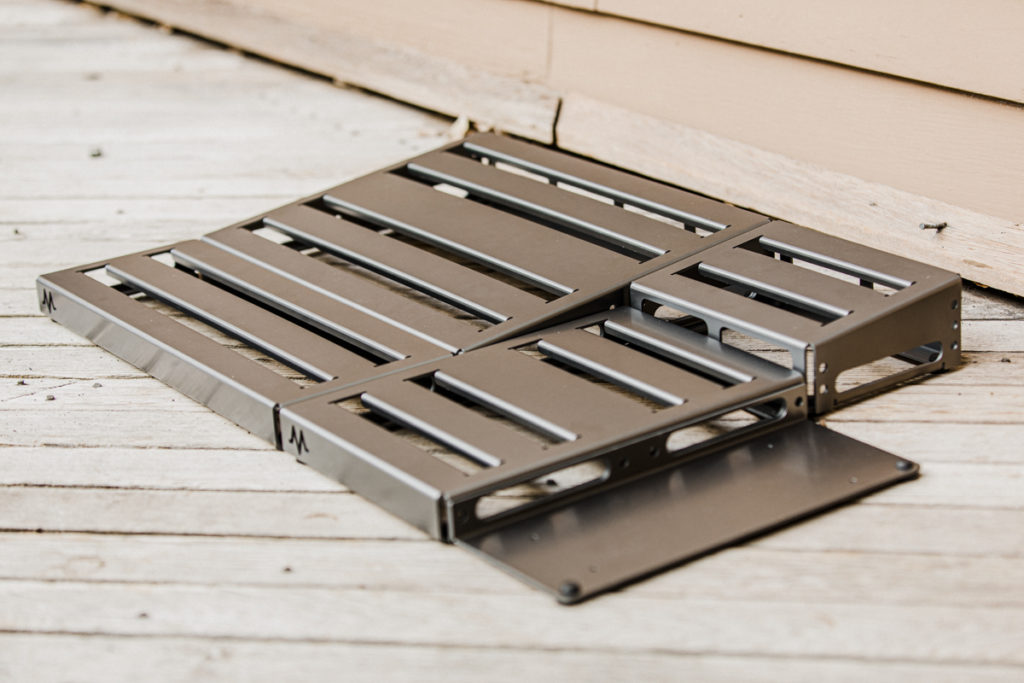 There are also plates that can be screwed to the side, which are perfect for mounting expression pedals, wahwahs and so on. This is a feature worth mentioning. Because the usual 3 cm, which is usually the height of a pedal board, does not make the use of such pedals any easier.
The elements can all be bolted together and are made of a robust aluminum construction. To keep the bottom of the board neat and tidy there will be a cable management system. Very nice.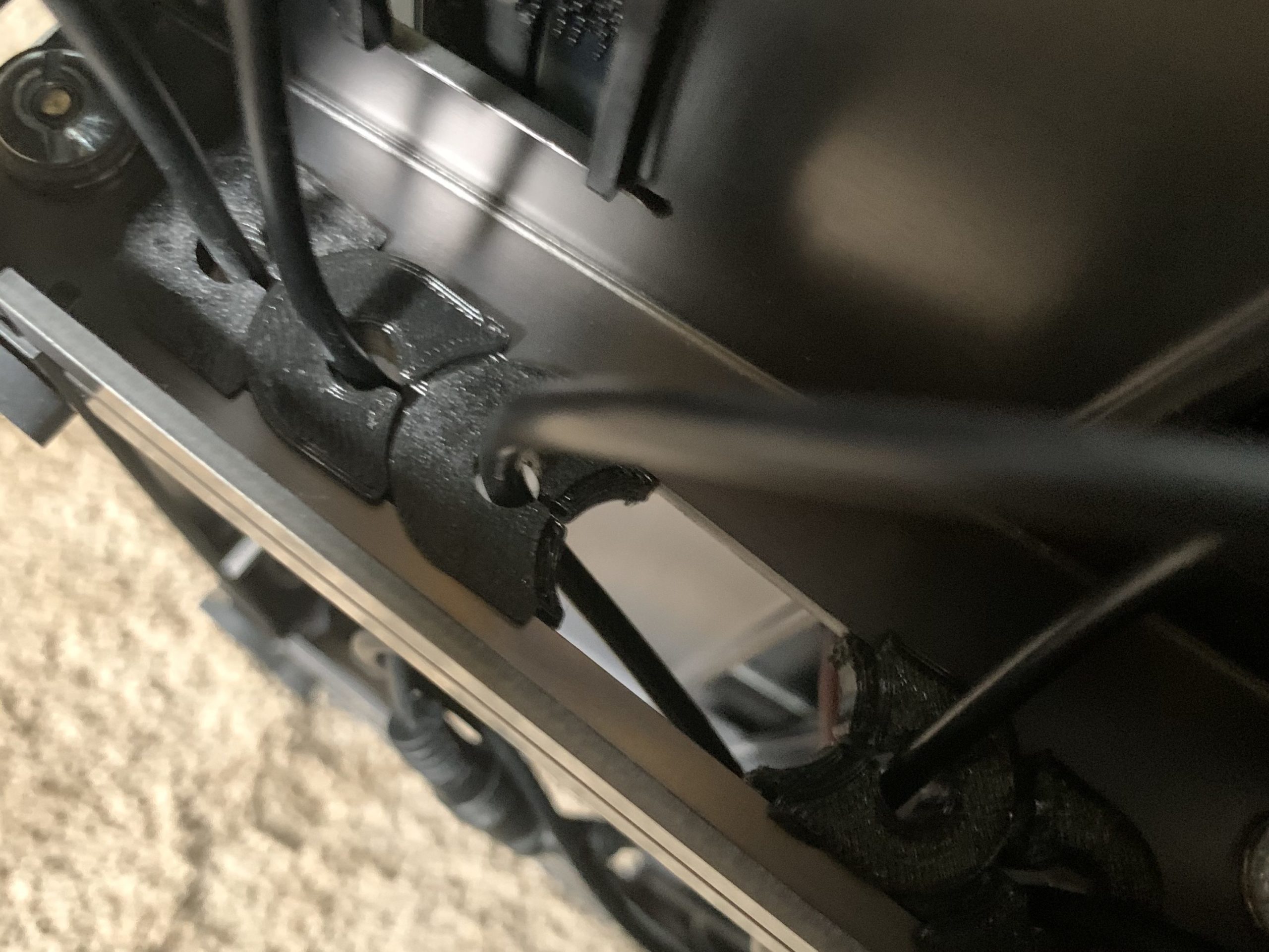 Plannable
The modular concept naturally calls for a configurator. This is unfortunately not yet in the implementation stage, but at least it's still on the 2do list of Morton Pedalboards. Until then you still have to help yourself with pen and paper.
Suggestion to Morton Pedalboards: Take a picture of each part directly from above and write the measurements on it. Or offer a PDF with each part in the correct size ratio. Then you can print it out and put it together yourself. Or tinker together with Photoshop. That would make planning easier.
By the way, if that's too complicated for you, you can book help with the layout design and even custom buildings from September 8. Your current setup will be queried and the pedals will be moved into position with CAD. More details about the service will be available on the website on September 8th.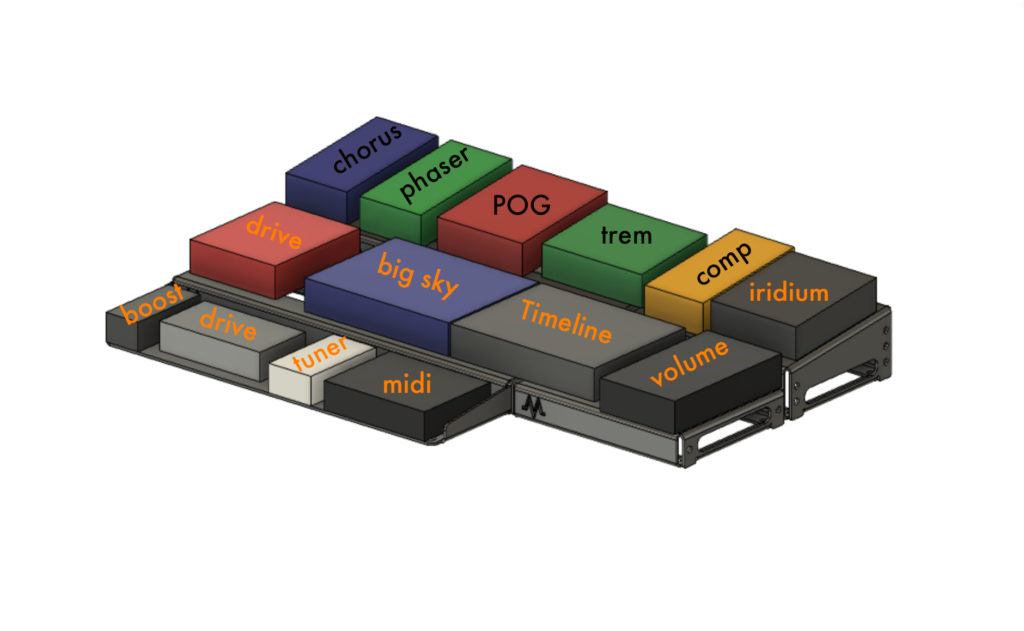 Portable
Such a pedal board has the advantage over a rack that it is much easier to carry. Therefore you need a bag or case. First concepts for expandable hardcases are already available. However, availability is not expected before mid 2021. The same applies to softcases.
So if you are interested in the Morton Pedalboards, you can place your pre-order between September 8th and October 8th. The delivery of the pre-order is then planned from October 30th. They ship worldwide via DHL and UPS. The delivery time depends on the destination.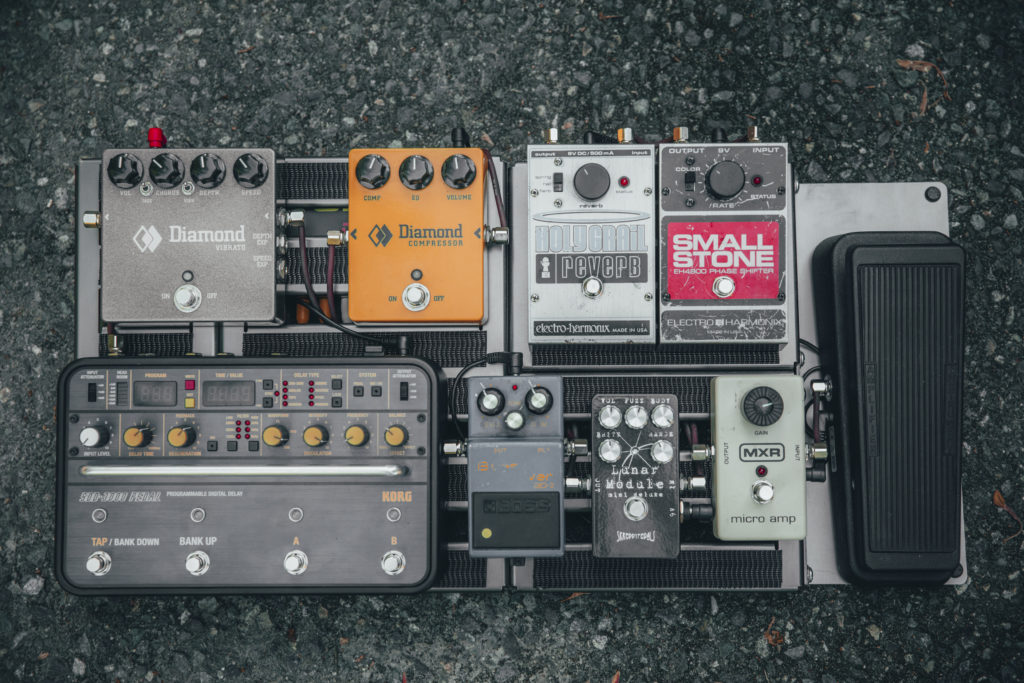 I think that the Morton pedalboards make a very exciting impression. The already existing product pictures have a final look and the manufacturer quickly answers questions, so the risk of a crash landing should be rather low in my opinion. A concept that should definitely be worth a look.
All images and media: Morton Pedalboards