Today we want to take a look back at one of the reasons why it has been so quiet here in the last two years. The reason for this is the Strandberg Spark competition on Facebook. This competition was so much fun for me in 2019 and 2019 that there was simply no time left to write a blog.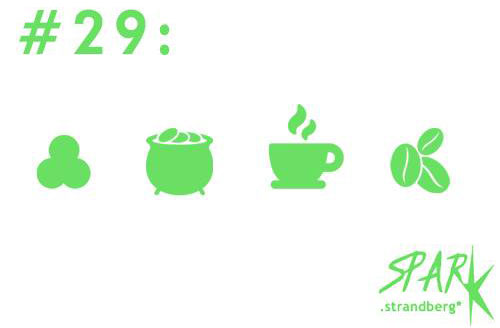 Winnings, winnings, winnings
The Strandberg Spark competition was created by Ola Strandberg to challenge the creativity of people interested in Strandberg guitars. And as it is usual at competitions, there was a lot to be won. Depending on how good the jury found the submitted entry, it could be awarded with so-called flints. Up to three flints were possible per entry. And depending on how many flints were collected, they could be exchanged for products from Strandberg. This went up to a complete guitar, if you could collect 40 flints.
Now some of you might ask why I write in the past tense. This is because the competition is currently being revised and will be restarted with new rules in September 2020. Just let yourself be surprised. It will be very exciting.
How do I know that? That's the same reason why I only wrote 2018 to 2019 above. Since 2020, I'm on the jury and can only submit content outside the competition. But more will not be revealed.
Delicious coffee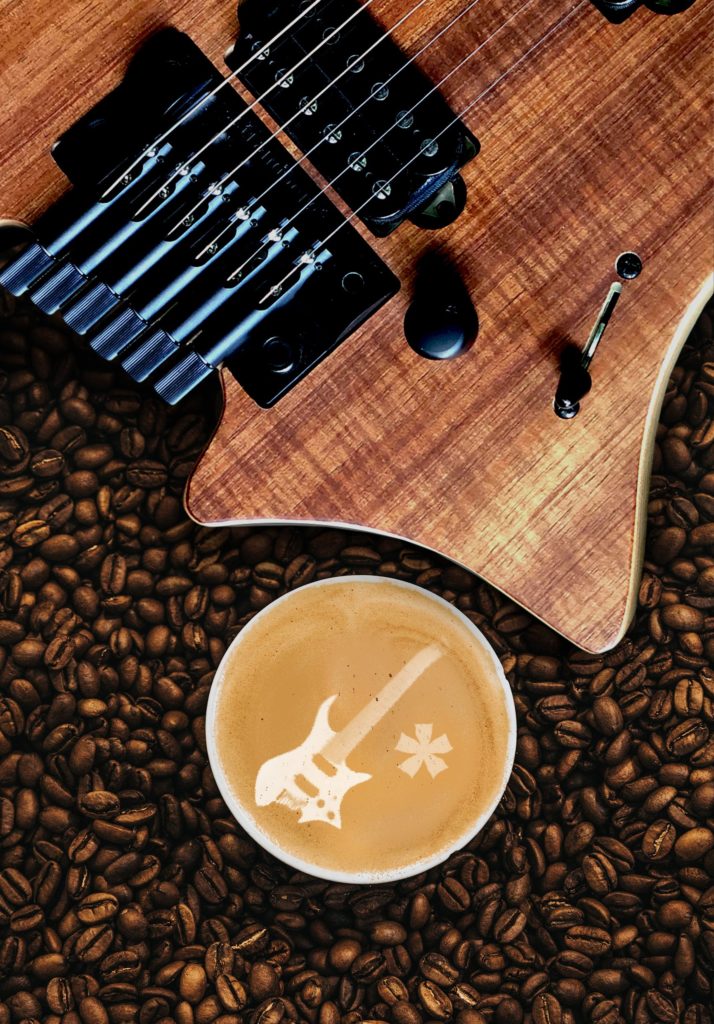 But let's get some coffee. The topic was one of round #29 of the Spark Contest. You can see my entry here. It consists of 4 different pictures. A picture of my Plini, quick and dirty shot in the trunk of my car. Additionally there are two different pictures of coffee beans and one of a cup. The Strandberg guitar in the coffee crema was created by skilful use of fill options and speckle brushes in Photoshop.
I was particularly pleased at that time that more than a few viewers were not sure if I was a sharp barista who could handle coffee foam. What more could you want.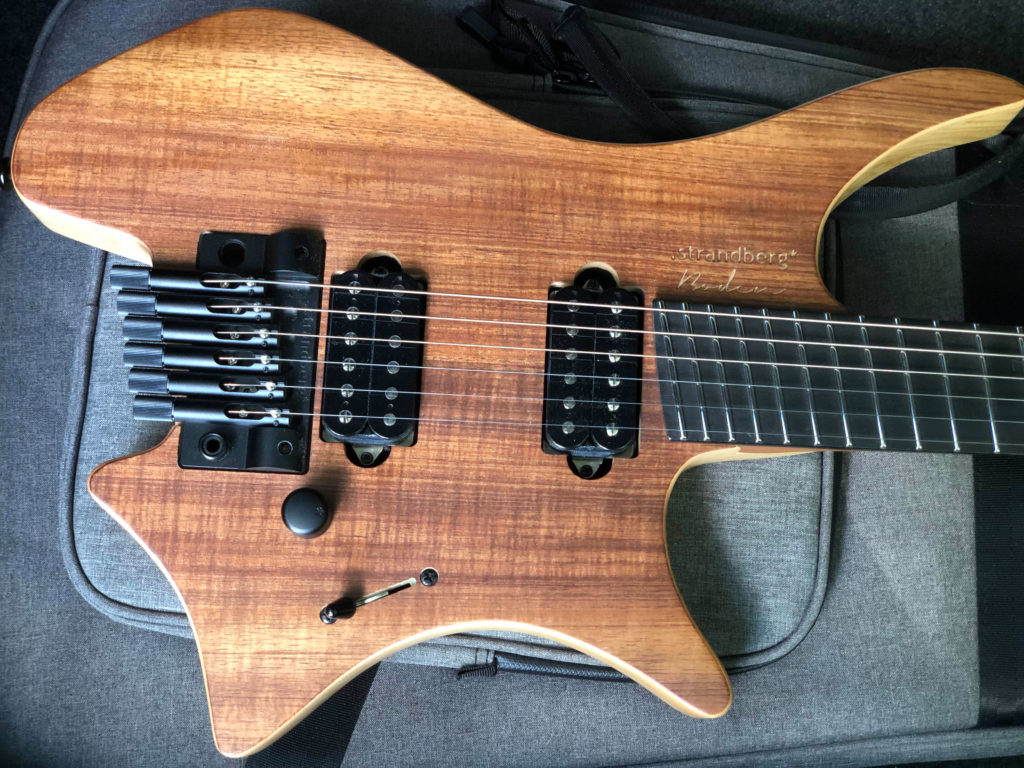 The original picture of my Strandberg Plini from the trunk of my car. It's nice what you can do with Photoshop.
And another thing to be proud of… even Plini himself was impressed by this picture. Mission accomplished.